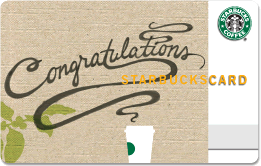 LAST DAY for my Glamorous Contest!
You might have seen my Starbucks Rewards video? In case you missed it:
http://www.youtube.com/watch?v=mkb7HpM-ZeI
Now I'm giving you the chance to get started!
The person that suggests the most friends, on Facebook to Become Shoppertunistic on Facebook, WINS a $10 Starbucks gift card!
Become Shoppertunistic on Facebook:
http://www.facebook.com/pages/Become-ShoppertunisticCoupon-Class/117154114984118
Ask your friends to leave your name as a comment. Contest ends Friday 10/1 at 4:00!
Friends don't let friends pay full price!
For more tips and tricks for how to stretch your budget and live the glamorous life:
www.glammore.com
!